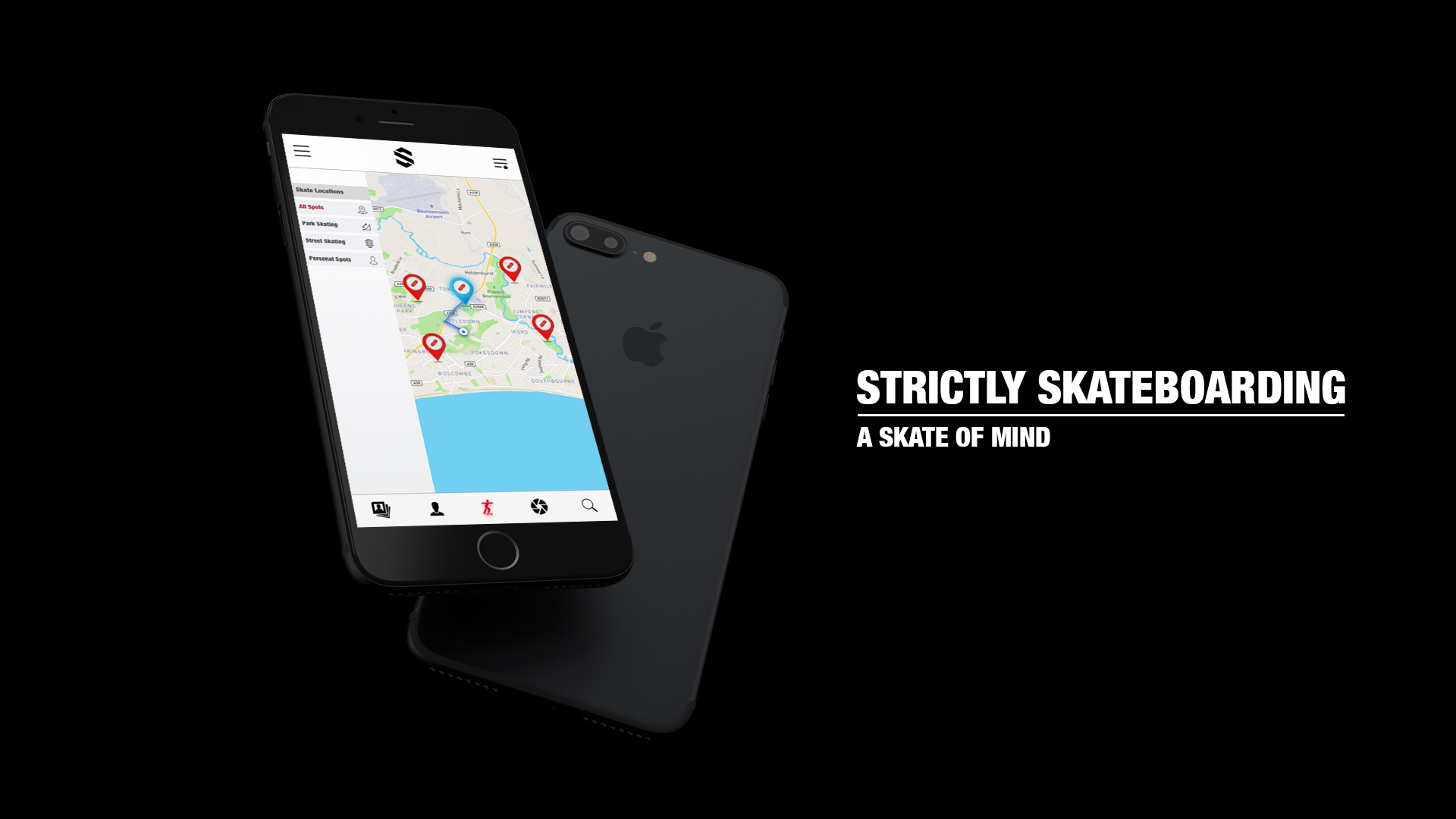 Strictly Skateboarding
Social skateboarding application
Strictly Skateboarding is an iOS application that connects Bournemouth's skateboarding community through a social and location-based platform.
Drop in to Strictly Skateboarding and access a variety of personal and handpicked skateboard locations. From amateurs to professionals, everyone is welcome! Create a profile and connect with new friends by sharing your best tricks or inviting them to your location for a game of SKATE.
It's easy to find a football pitch almost anywhere you go. Yet when it comes to skateboarding, skaters have little choice but to ride the sidewalks. Strictly Skateboarding is here to change that.
Strictly Skateboarding. A new skate of mind.
« YBU (Why Bournemouth University?)
The Erotic Everyday »